We want great production to be easier.
Click each step to explore our process.
---
If you have a brief, share it with us and we can respond with creative or a costing or both. If you don't have a brief, we can help you develop and present it back to your team or client for approval.
---
The creative is the idea, the hook, the sell, the story. We explore the goals and boundaries of each project and present mood boards, storyboards or script samples to assert the direction of a project.
---
The costing is the matching checklist that builds your shoot team and makes that creative come to life. We will outline where each part of the budget goes. You might already have your budget, so you need us to come back with creative ideas to suit. Whether you have a detailed brief or just a fuzzy notion, there's no wrong time to start a conversation with us.
---
We are your core team are on every project; that's Dianne your Producer, Tom, your Director and Ryan your Director of Photography. We then supplement that team with key personnel in Photography, Hair & Make-up, Styling, Production Design or Art Direction. We have a team member for every eventuality and a contacts list from Keith to Costa Rica.
---
Our shoot vibe is extraordinary. We seek out rare locations and authentic experiences. We maintain a relaxed and productive momentum that squeezes the most out of each shoot day.

We lift up our onscreen talent and find the best route through each sequence. With one eye always on the bottom line, we hold our people and idea to account and anticipate and solve problems as they appear. We translate the idea into what we can technically achieve in the environment and share that with you, the client. Step by step, we move through each production.
---
Our comfortable post-production studio sits in lush and lovely Speyside. We safely store and sort each set of rushes before beginning the careful process of the cut. We have two 4K edit suites and our style is to chase that feeling - to get to that productive, spontaneous place where the edit reveals itself and then we drive it over the line.
---
We distribute work across every platform. TV to TikTok. Online to Odeon. There's no one-size-fits-all in the multi-screen world we inhabit. If you need a blistering 6 seconds on Instagram to disrupt doom-scroll or a 60-minute doc to explore an issue, we can flex and scale to accommodate.
Whether you represent a brand, an agency or are in production yourself, we can take your content further.
local & global
We can shoot and edit any story, any idea; anywhere, and have the passport to prove it. We have travelled to the ends of the earth with some of the world's top brands for commissions from Japan to Southern Chile, from Maui to Venice, from the Canaries to Cape Cod. Once we've wrapped, we carry out the post-production right here in our Elgin studio.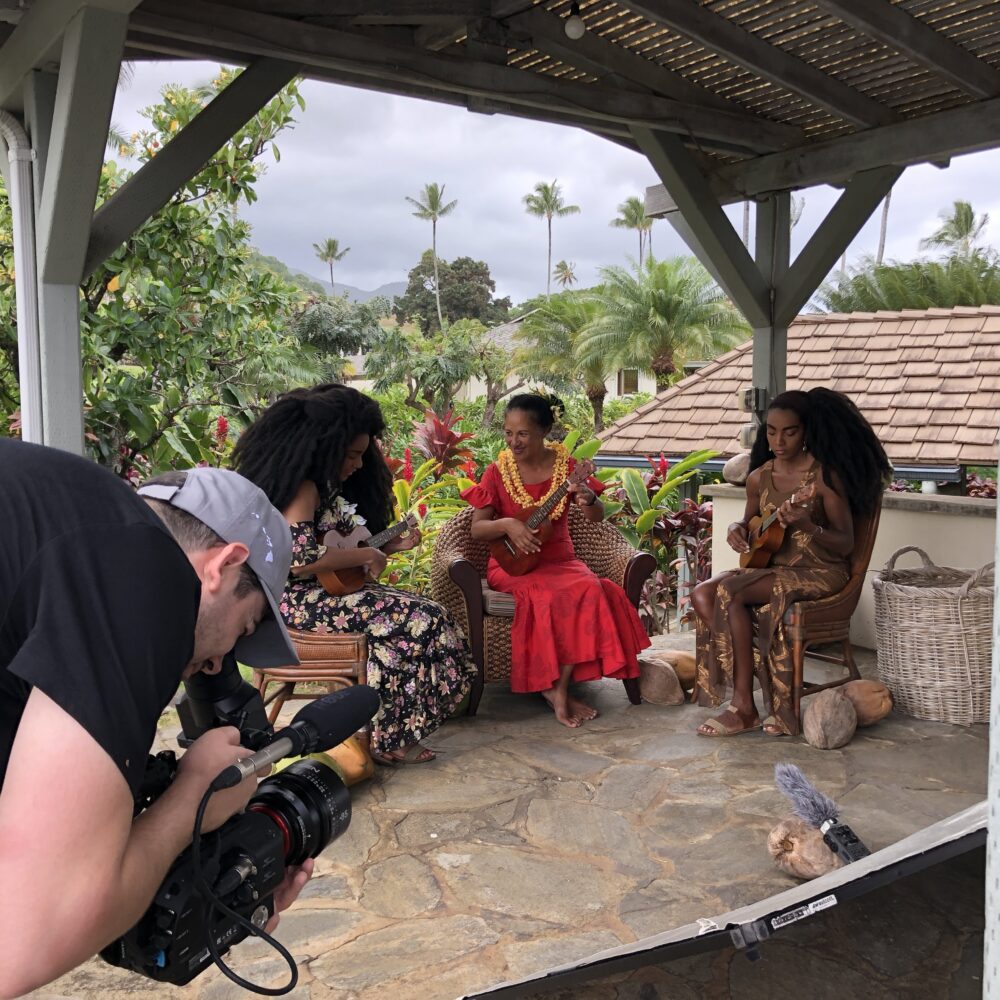 strength in numbers
Our in-house team cover just about every base across production but we also work with Scotland's brightest and best freelancers to build crews fit for any job. As directors, we are versatile; hunters, gatherers, stylists and cinephiles. As editors, we are irrepressible; documentarians, weavers, composers and lyricists. We work together to lift projects up and push everything forward.
across the pond
Since 2016, we've been travelling the world with our big sister agency North Sea Air, to deliver immersive campaigns that bring the best of Scotland to the US and vice-versa. We specialise in content that is captured locally but speaks globally.
film
We live and breathe film campaigns for brands.  Talk to us now over live chat, or click the button and email us.
aerial
Take to the skies, we are CAA-approved and available for hire for cinematic aerial projects.  Get started via live chat or over email.
live streaming
Add some zing to your zoom.  We create multi-camera, vision-mixed live streams to elevate online events and stream across the globe.  Slide into our live chat, or ping us an email to discuss.
stock
We have a limited archive of stock footage of Moray and The Highlands.  If you would like to licence something specific, please get in touch via chat or email.